27 Sep

Employee Spotlight: Bethany Johnson
Name:
Bethany Johnson
Began working at Blessings International:
June 2021
Role:
Donor Development Associate
If you had to compare yourself to a TV-show or movie character, who would you be, and why?
I would be Dory from Finding Nemo. Because I am a little bit ditsy, have a loud personality, and have a big heart. I love to laugh, connect with others, and help them: just like Dory.
Describe the part you play at Blessings:
I manage the donor development program here at Blessings. I handle all donor communication, process donations, apply for grants, plan fundraisers, and attend conferences/meetings for community and partnership outreach.
What is your favorite aspect of your job?
Absolutely, by far, the people! Getting to have interactions with my donors, whether it is a phone call, an email, or something else–I love getting to genuinely know our donors. Hearing their stories and the "why" for their continued donations and support gives me inspiration to do well at my job.
Where have you served in a missional capacity?
I have not been on a missions trip thus far. I have only served in my community in various capacities, such as volunteering in the kitchen at John 3:16 Mission in Tulsa.
Where/How would you like to serve in the future?
I would love to go on a medical missions trip!
What was your last staff devotional about?
How God utilizes nature around us to help us understand Him, view His glory in everyday life, and how the Bible actually validates science and why religion and science can coincide.
What is your best memory here at Blessings?
Theme days are my favorite. I love seeing everyone dress up in the office and express themselves. It always sparks an interesting conversation!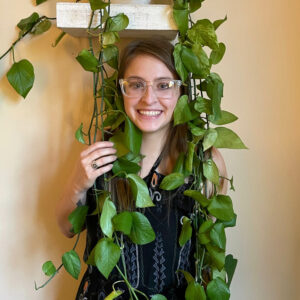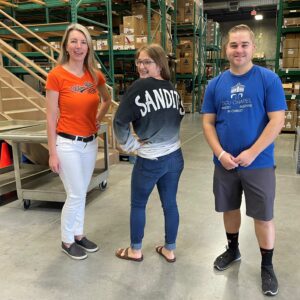 ---